Internal Medicine Virtual Consult
What is an Internal Medicine Virtual Consult?
This new service gives the veterinarian and the pet owner the convenience of an Internal Medicine Consult. With an Internal Medicine Virtual Consult, the patient remains under your care, and does not have to leave your clinic to be evaluated by an internal medicine specialist. The pet owner also benefits from a lower-cost consult and from maintaining a close relationship with you as the primary veterinarian.
How does it work?
Available exclusively through Vetology, you can submit your patient's complete medical record and all available lab work and diagnostics for our internist's detailed review. Following our internist's analysis of the case, we will provide you with an individualized written consult report, including diagnostic and treatment plans that are specific to your patient's needs. Consult reports are easily accessed through the Vetology platform for future reference.
How do you order an Internal Medicine Consult?
This service can be ordered on its own or in conjunction with a VICSD radiology consult. If you are not already a Vetology subscriber, it is very easy to set up a Vetology account. We provide the training for you. Please call our office at (858) 634-5430 and speak with our staff to schedule a consult.
**Click here to download our Internal Medicine Referral Form**
MEET OUR INTERNIST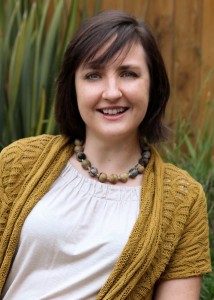 Qualifications: BSc (Hons) BVetMed (Hons), DACVIM (SAIM)
A native of the UK, Dr. Suzanne Fincham-Gray graduated from the Royal Veterinary College, London in 2000. She then ventured across the pond to complete a rotating internship in small animal medicine and surgery, and a residency in small animal internal medicine at the University of Pennsylvania. Board certified since 2004, she practiced in Baltimore, MD for two years before moving to the West Coast. She has been practicing internal medicine in the San Diego area since 2005, and has served as a chapter representative on the Board of the San Diego County Veterinary Medical Association.
She has lectured on numerous topics, and has published multiple articles for the local veterinary press. Her special interests include immune-mediated disease, and gastroenterology. She is additionally a consultant for Antech Diagnostics. Outside of the hospital Dr. Fincham-Gray enjoys spending time with her husband and daughter, as well as the furry members of her family!
Call us with your questions and to schedule an Internal Medicine Consult: (858) 634-5430